Veiws 42
We are the best!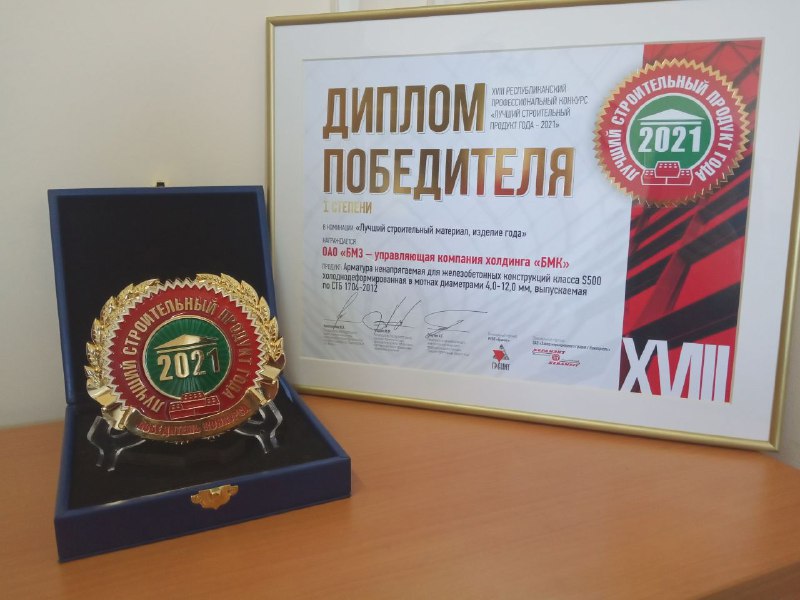 Byelorussian Steel Works has become the winner of the 18th republican contest "The Best Construction Product-2021".
The victory in the nomination "The best construction material, product of the year" was gained by the cold-deformed nonprestressed steel for concrete reinforcement of the S500 class.
In addition to the award, the company was presented with a golden sign of the winner.This innovation was foreseen by the contest organizers this year.