Veiws 109
Steel making will be more eco-friendly!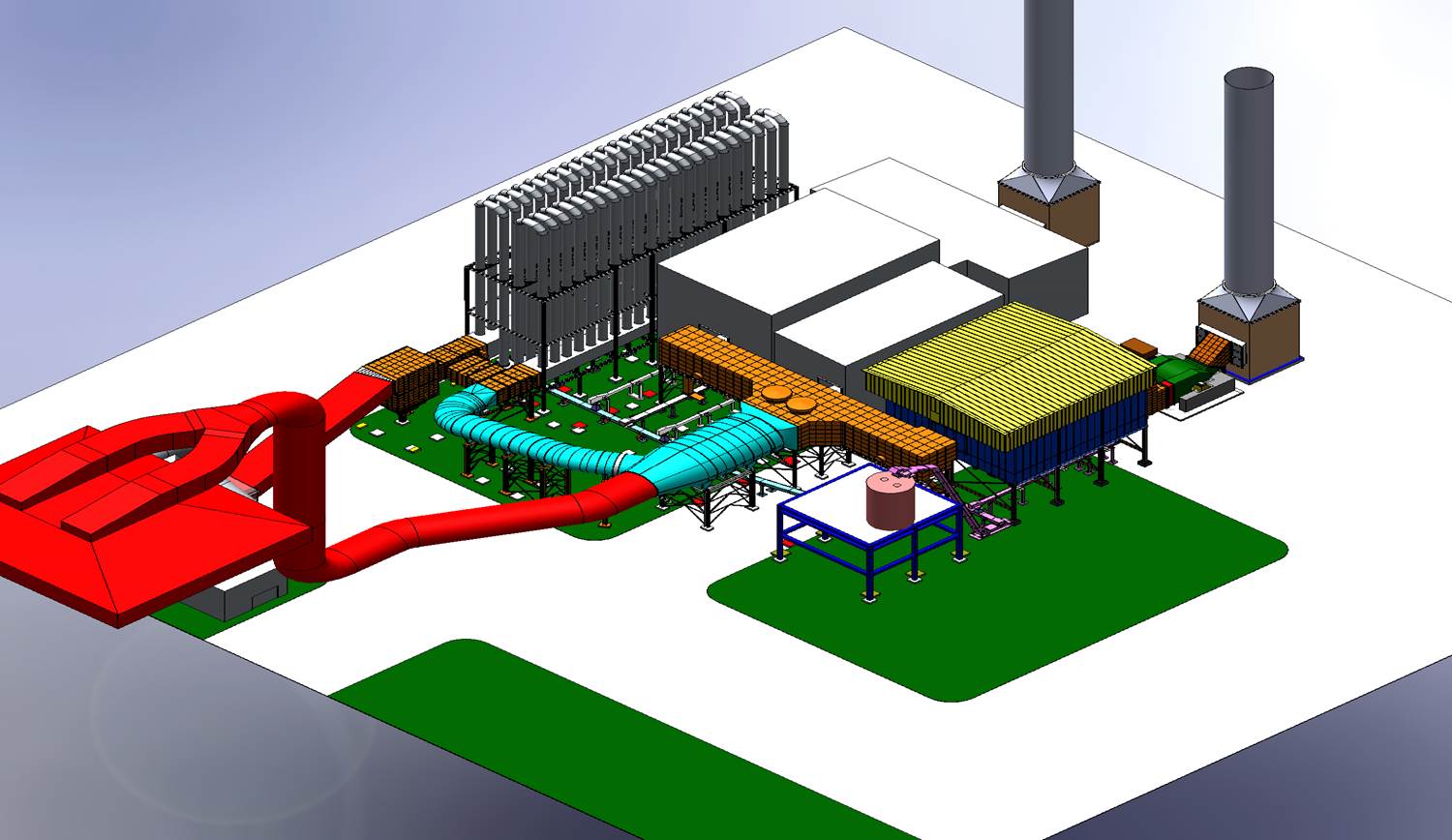 Reduce emissions of pollutants and make production of steel even more environmentally friendly!
It is another year the enterprise has been performing a large-scale modernization of equipment and technologies to meet increasing environmental requirements, regularly decreasing amount of pollutants emitted into atmosphere and reducing wastes generated by the enterprise.
Byelorussian Steel Works is implementing 'Comprehensive reconstruction of fume treatment plant-3' project. To make it complete, electric arc furnace No. 3 is stopped since October 5, 2021.
While EAF-3 is stopped, existing system capturing and cleaning off gases from EAF No. 3 will be reconstructed, i.e. construction of a new fume treatment plant. New additional bag filter and hood will be installed, as well as the system monitoring emission of pollutants into atmosphere. All the above mentioned would reduce emissions from electric arc furnace No. 3 by 460,41 t/year.
General designing company 'Belpromproekt' gained positive conclusions from environmental and construction expertise for the project. 'Water Group Ltd OY' (Finland) has delivered contractual process equipment in full. Since the beginning of 'Comprehensive reconstruction of fume treatment plant-3' project implementation, actual investments as of 01.09.2021 amount 12,042 mln. USD.
This modernization of fume treatment plant – 3 would improve eco-friendliness of our production. Basic reconstruction-related activities will be performed within October 2021 to February 2022. Our plant will still be in operation, using two out of three electric arc furnaces.
For reference: in our country, the Ministry of Natural Resources and Environmental Protection is pursuing a unified state policy in the field of atmospheric air and ozone layer protection. As part of this work, national programmes are being developed, sectoral and territorial programs in the field of atmospheric air protection are being agreed upon.
Reminder: Paris Climate Agreement was signed in 2015. Belarus undertook to reduce emission of greenhouse gases and pollutants into atmosphere from fixed and mobile sources. Paris agreement became effective in November 2016. Now 168 countries are Parties in it.