Veiws 301
BSW has been awarded with a diploma of the Belarusian Universal Commodity Exchange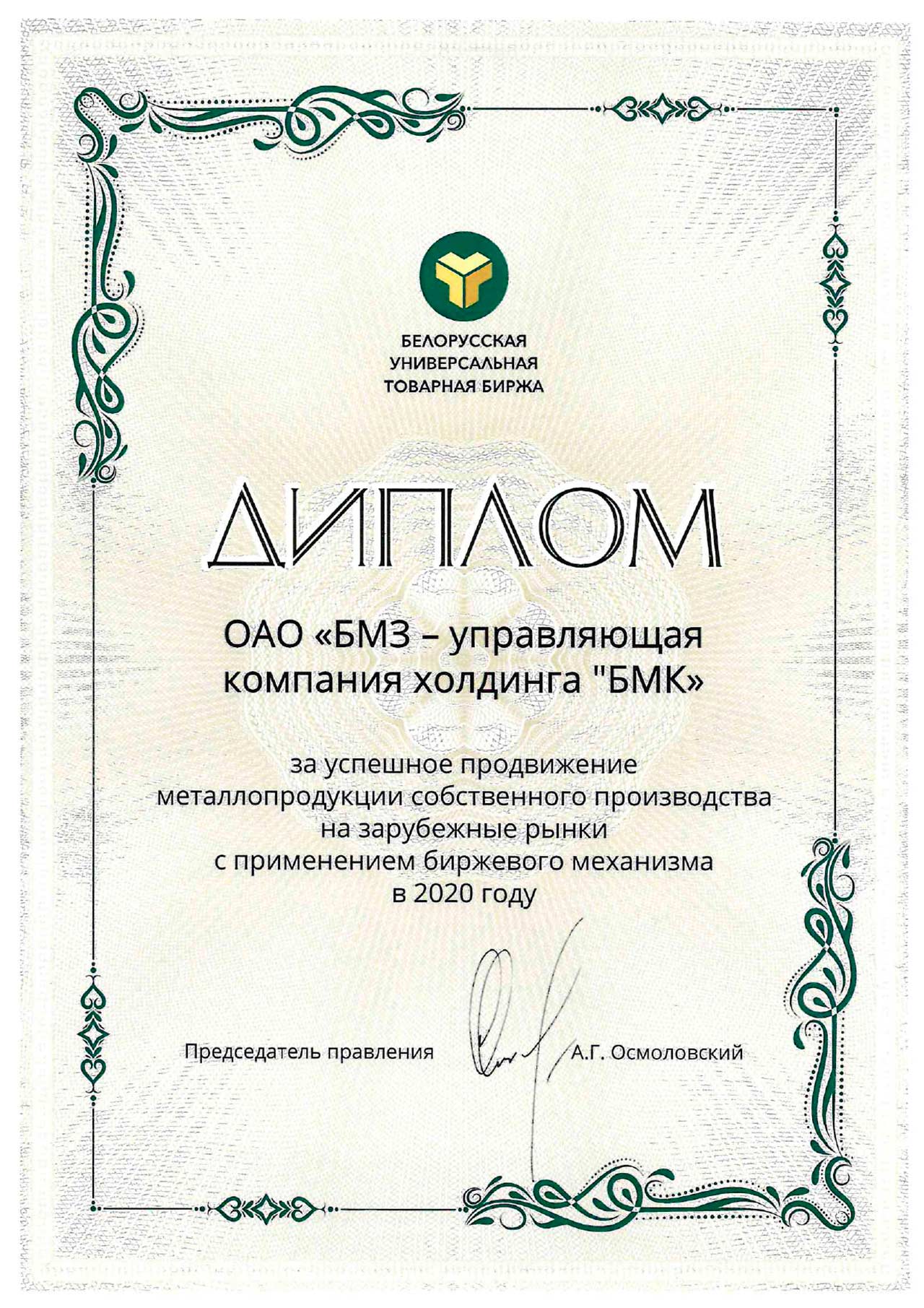 Representatives of OJSC "BSW –management company of "BMC" holding" took part in a round table meeting on the topic "Ferrous and non-ferrous metals production and consumption market in the Republic of Belarus". The event took place on May 27 within the framework of an international forum organized by the Belarusian Universal Commodity Exchange in cooperation with the Russian Union of Steel Products Suppliers.
During the discussion participants touched upon the current situation on the steel products market in Belarus and Russia, primary trends in 2021, as well as the whole range of issues related to the purchase of steel products and sales at exchange auctions.
Each of the above areas is of special relevance for BSW, since Russia is the leading importer of the works' products, which accounts for more than 20% of the total export volume of the company. Based on the operation results in January-April 2021, BSW sold about 125 thousand tons of steel products to the Russian market, which made up 118% for the same period last year. At the same time, Russia is one of the key suppliers of raw materials and products to BSW.
It is pleasant that BSW operation results in 2020 were awarded with the diploma "For successful promotion of steel products of own production to foreign markets using the exchange mechanism" by the Belarusian Universal Commodity Exchange.