Veiws 96
BSW is awarded with Grand Prix of Leader 2020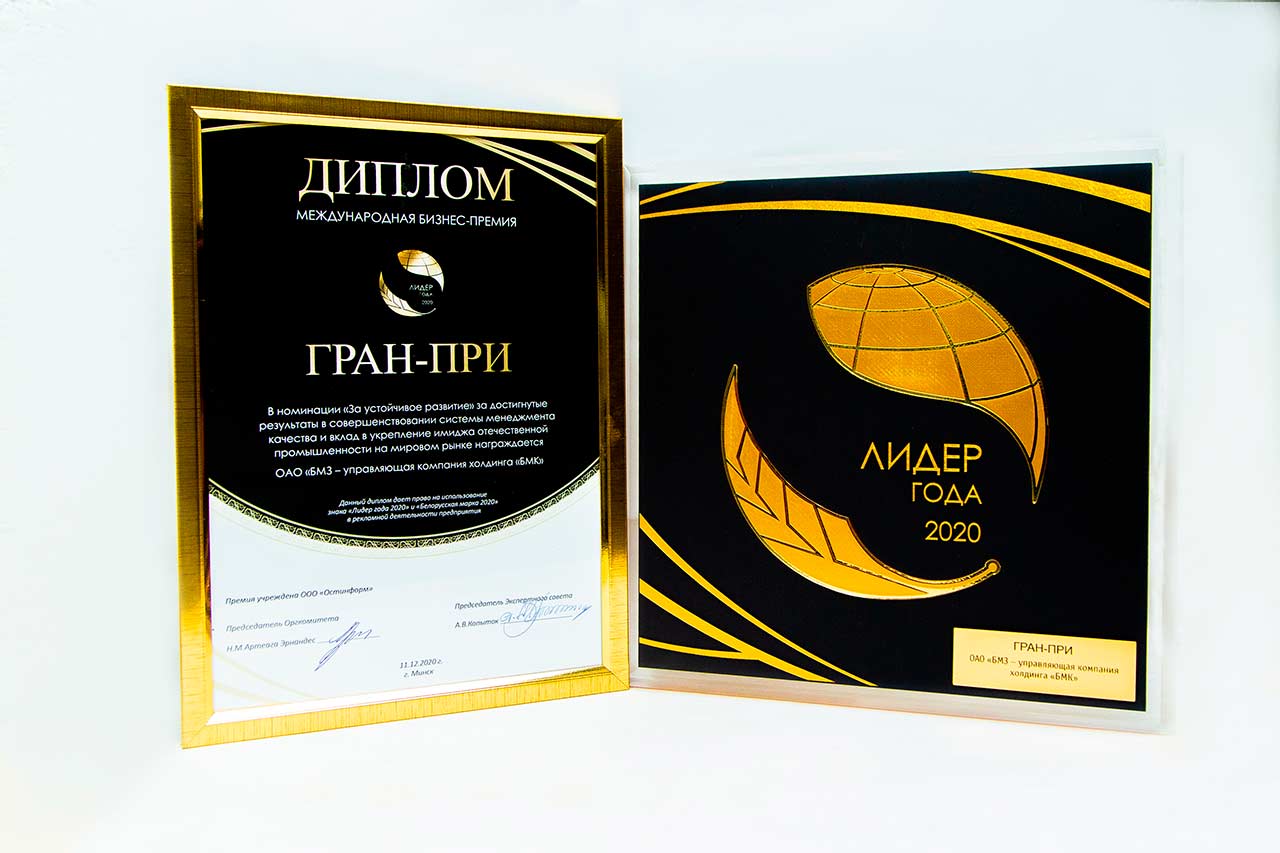 OJSC "BSW - management company of "BMC" holding" wins the Grand Prix of the International Business Award "Leader of the Year". The company is given a high rating in the nomination "For sustainable development" for improving the quality management system and for contributing to strengthening the image of the domestic industry in the world market. Dmitry Korchik, General Director of BSW, is also awarded with a special business prize in the nomination "Person".
The presentation of the Grand Prix is another confirmation of the correctness of the continuous development course which BSW has adhered to throughout its history. It is the continuous improvement of production technologies and product quality that allows the works to deal with even the most demanding customers, for example, world-class manufacturers of tires and automotive components. This recognition is based on the constant work of the entire team and investments, including in research activities. By the way, BSW expects that their volume will have been at the level of 14 million roubles by the end of the current year. One of effectiveness indicators of the research work is the share of innovative products in the total shipment volume. It traditionally exceeds 20 percent at BSW. In total, according to the operation results for 11 months, the works exported more than 1.9 million tons of steel products; the sales territory exceeds 50 countries.
The international business award "Leader of the Year" was held in Belarus for the 5th time. It aims to stimulate companies to operate more efficiently, innovate and promote domestic brands abroad. 35 organizations have become winners of the business award in 2020. Among them are leading companies in the industry, construction, food production sectors, educational and scientific institutions.