Veiws 153
The 50-thousandth ton of fiber has been produced at BMZ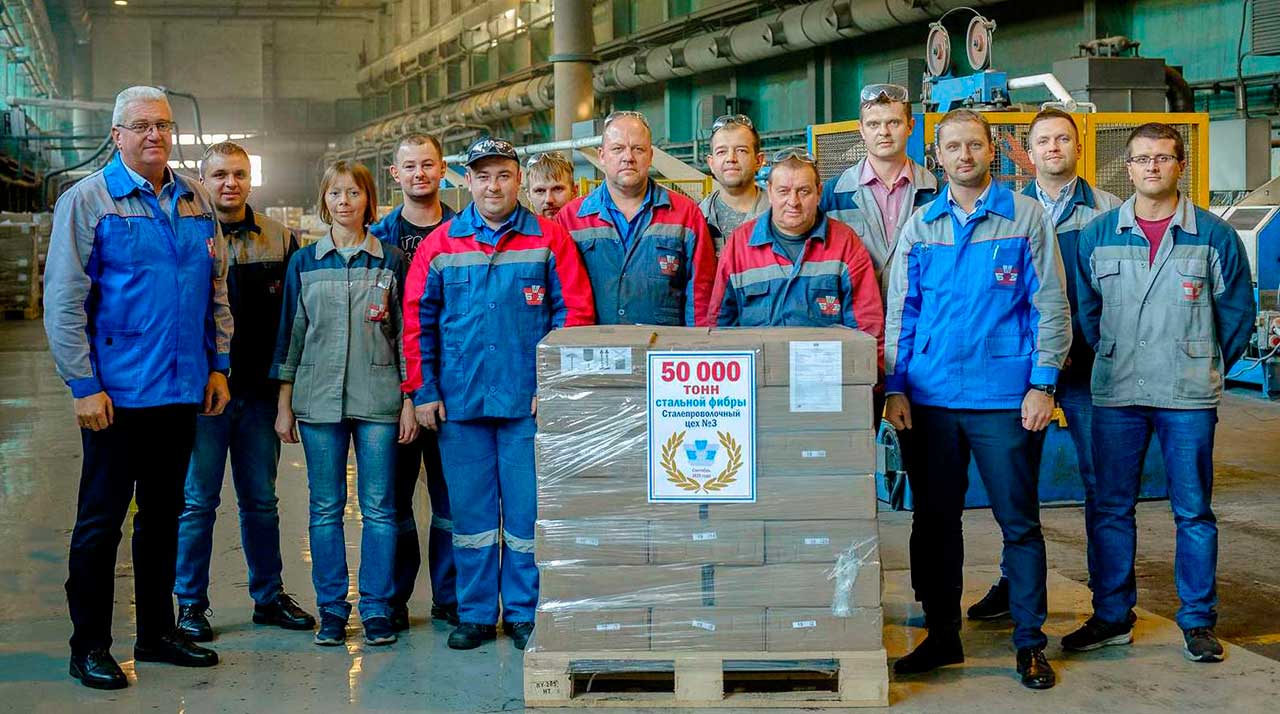 Steel Wire Shop No. 3 of OJSC "BMZ" - the managing company of the "BMK" holding has produced the 50,000th ton of fiber. About 70% of these products intended for concrete reinforcement are currently exported by the company.
Based on the results of work in January-August 2020 BMZ has exported fibers to 6 countries for more than $ 1.2 million. In comparison with the same period of the previous year supplies to Poland and Serbia increased significantly. Companies from Russia, Lithuania, Germany and Italy were also consumers of this product this year. Fiber which increases the strength of concrete by 10-15% is actively used by construction organizations in the Republic of Belarus.
The production of a new type of product for BMZ started in 2008. At that time the automatic cold upsetters for the production of microfiber and anchor fiber with a total capacity of up to 400 tons per month were put into operation in SWS No.3. Over time due to the additional installation of equipment the productivity of the fiber section, depending on the assortment, increased to 500 tons per month. By the way, in 2021 it is planned to modernize three machines for the production of export fiber with a diameter of 1.0x50mm. The expected growth is 180 tons per month.
The BMZ fiber was used in the construction of wave breakers on the Panama Canal as well as a railway tunnel in the Alps.