Veiws 297
BSW employees represent Belarus on WorldSkillsHi-Tech 2019
On October 28 in Yekaterinburg the Second Open Eurasian Championship started within the frame of WorldSkillsHi-Tech2019. It gathered more than 700 contestants who would compete in 48 specialities. Employees of OJSC "BSW - management company of "BMC" holding"would also demonstrate their professional skills in the championship.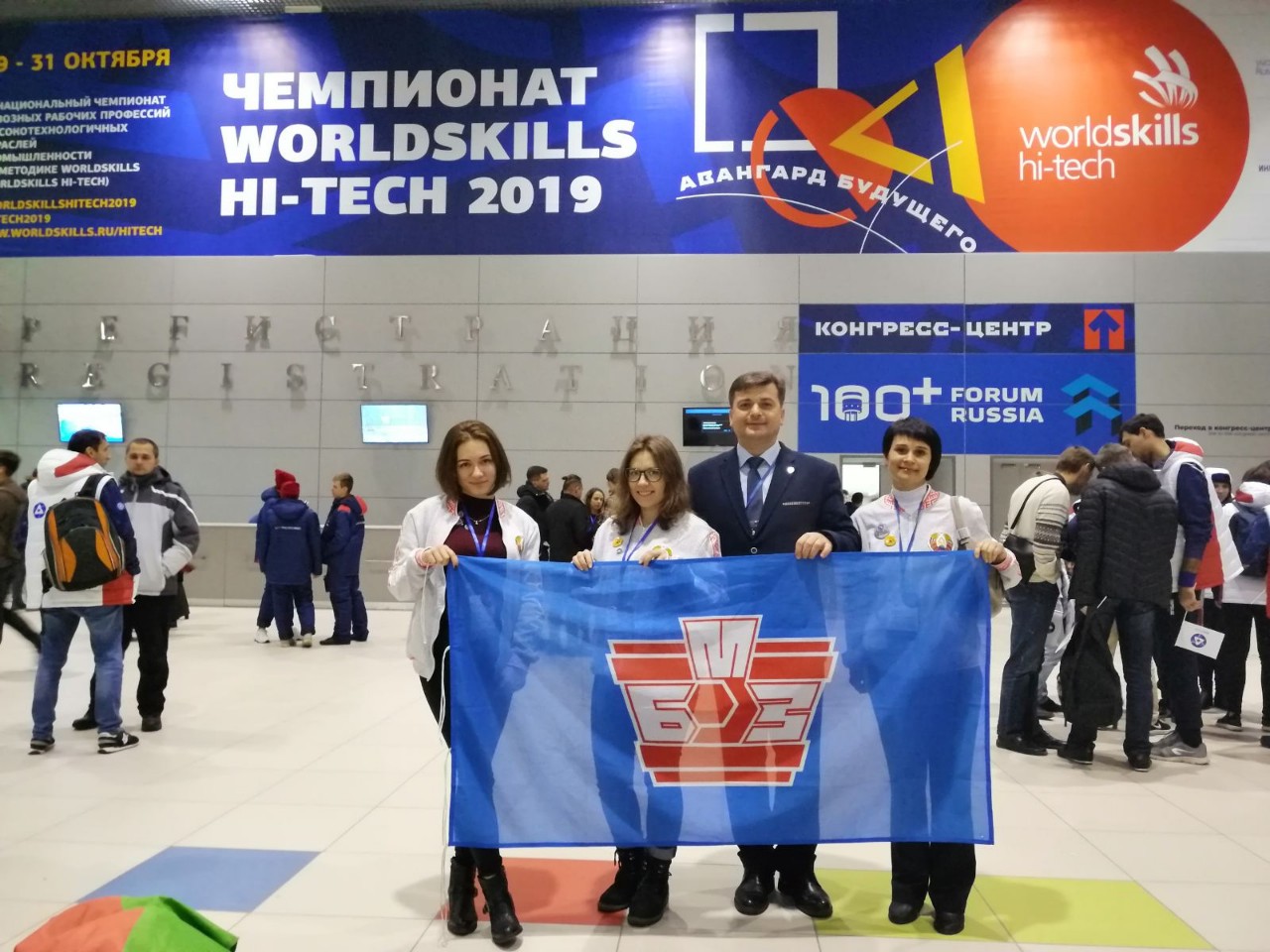 Four employees of Byelorussian steel works: two as experts and two as direct participants represent the Republic of Belarus in the Second Open Eurasian Championship. So, chemical laboratory assistant of the production of steel cord No. 1 Ekaterina Goncharonok will demonstrate her skills in the competence "Laboratory Chemical Analysis", and head of a laboratory of the central laboratory of the works Tatyana Trukhanovich will act as an expert in this category. Similarly, engineer Svetlana Buslenko and head of the works bureau of the labor protection department Igor Kartash will assert themselves in competence "Labor Protection".
The choice of representatives to participate in WorldSkillsHi-Tech2019 on BSW was thoroughly approached. In view of this for the first time a professional skill competition, organized in accordance with the international contest format, was held among laboratory assistants of chemical analysis at the enterprise in 2019. Ekaterina Goncharonok obtained a victory in it.
Svetlana Buslenko was also deservedly entitled to represent the works: this year she has become a prize-winner of the international scientific and technical conference "Metal" in the section "Labor Protection".
It is worth noting that this is not the first time that BSW employees take part in the Open Eurasian championship within the frame of WorldSkillsHi-Tech. In 2018, metallurgists also represented Belarus as competitors and experts in the competencies "Laboratory Chemical Analysis" and "Labor Protection". Then safety engineer of BSW Mikhail Zhigunov won silver in his competence, and laboratory assistant of chemical analysis Irina Domantsevich won a bronze medal.