BMZ employee wins AF&M-2019 award
The 27th International Scientific and Technical Conference "Foundry and Metallurgy 2019. Belarus" was held on October 16-17 in Zhlobin, which was organized by the Association of Foundry and Metallurgists of the Republic of Belarus (AF&M) and the Belarusian National Technical University. The large-scale forum called together about 100 representatives of specialized companies and scientific organizations from Belarus, Russia, the Ukraine, Germany, the Czech Republic, Austria and Egypt at the premises of the Zhlobin Metallurgical College.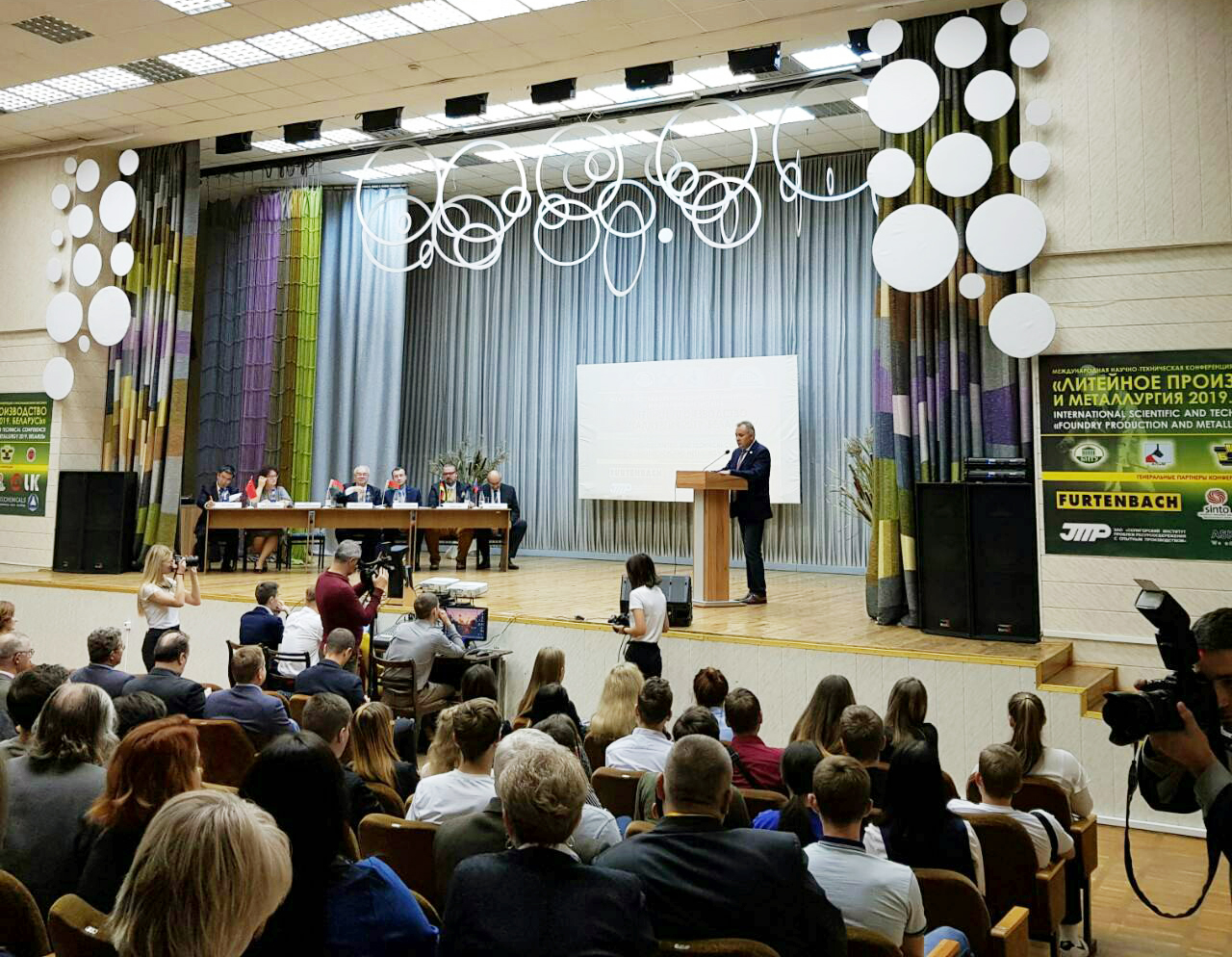 On the first day of the conference, a plenary meeting was held, at which participants considered topical issues of modernization of foundry and metallurgical industries of Belarus and delivered presentations of promising investment projects in the industry. As part of the plenary session, the awarding of AF&M-2019 winners was also held. In the nomination "The best scientific and production work of a young scientist or engineer" Ivan Pankovets, a manufacturing engineer of BMZ Technical Board, was awarded for the project "Development and introduction of an automated system for optimal bar cutting at mill 370/150".
On October 17, the conference was held in three thematic sections - "Foundry", "Metallurgy" and "Materials Science" - where 50 reports were presented. Conference participants shared their personal experience on a wide range of issues: from the introduction of new technologies and ways to improve product quality to the use of 3D printing in the manufacture of casting molds.