Three companies 'BMC' holding are recognized as winners of the professional republican competition "The Best Construction Product of the Year 2019"
The results of the annual republican competition "The Best Construction Product of the Year" were summed up. According to the results of the expert evaluation of the jury, the products of three BMC holding companies were awarded the Honorary Diploma of the winner: Mogilev Metallurgical Plant, Rechitsa Hardware Plant and Byelorussian Steel Works.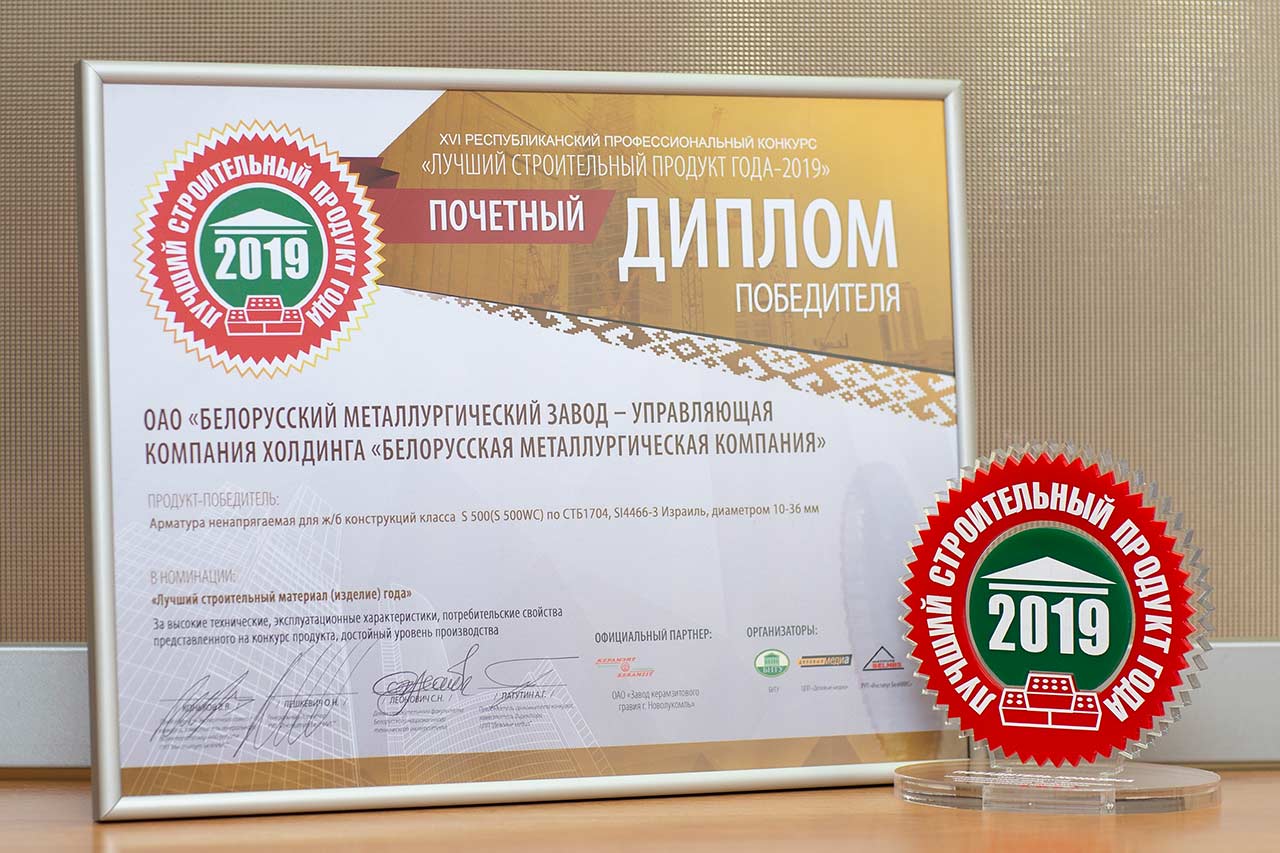 Winning was far from easy. Competition is getting tougher every year. So, the number of applications compared to 2018 increased by 20 percent: about 120 products from 93 manufacturers were submitted to the competition, which, by the way, has now taken place for the sixteenth time. Preliminary selection made by experts allowed 90 products from 65 enterprises to the final round.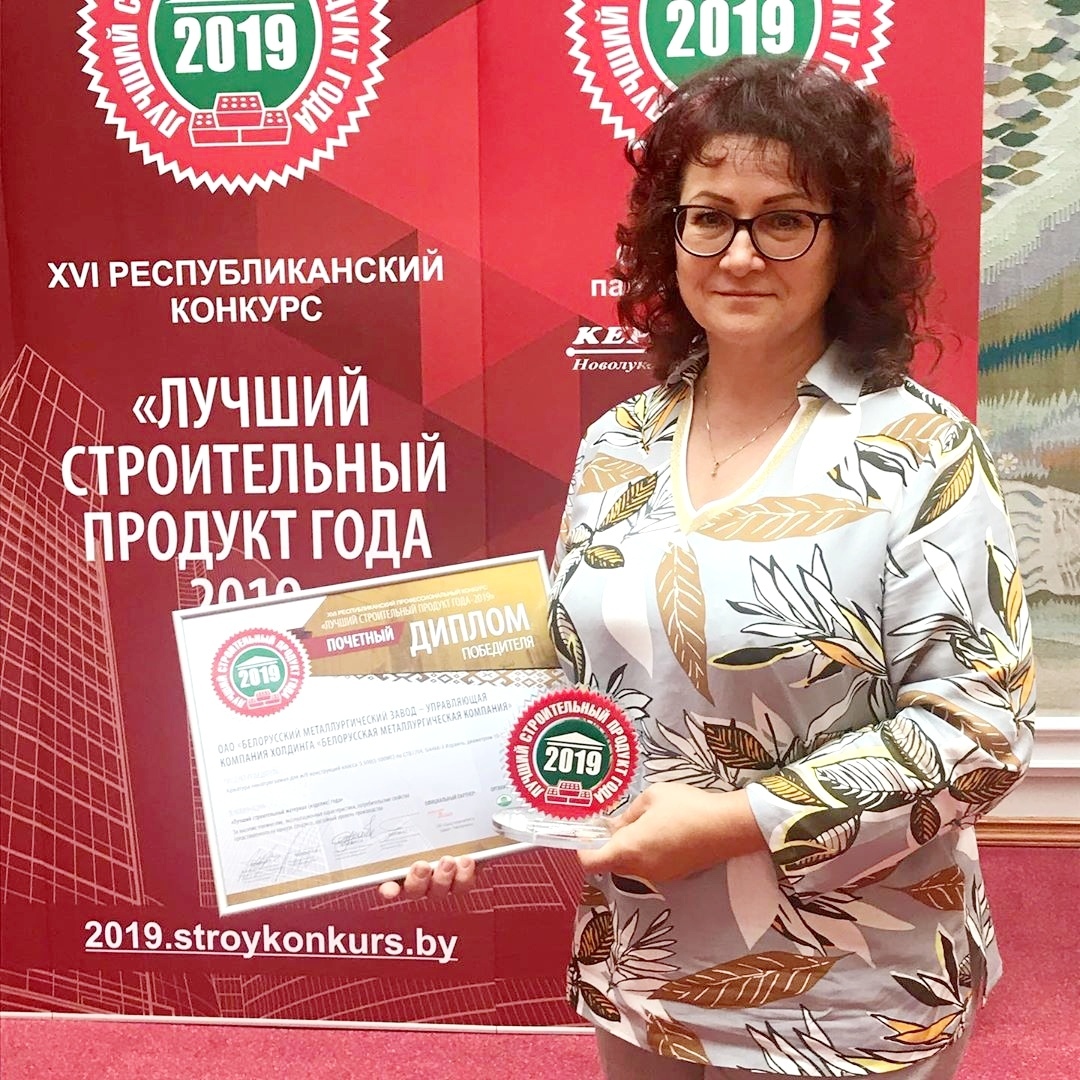 Note that BSW has been participating and becomes the winner of the competition since 2010. This time the title of "The Best Construction Product of the Year" was granted to the enterprise for welding ribbed rebar from carbon steel S-500WC (10-36 mm) produced according to the requirements of the Israeli standard SI 4466-3: 2013. It is used in construction to reinforce concrete.
The non-stressed hot-rolled rebar is a round bar with or without two longitudinal ribs and with two or more rows of transverse ribs located along the perimeter at an angle to the longitudinal axis of a bar, running along a multiple helical line having different directions on the sides of a bar.
On the territory of the Republic of Belarus BSW is the only manufacturer of this type of product. For six months of this year, the export share of this product in total sales is 3.8%, or 41,977 tons. In 2018, BSW shipped 78 676 tons of this rebar.