Experts evaluated BSW as a finalist of competition for CIS Prize for advances in quality field
Experts from Russia and Kazakhstan were working at OJSC «BSW – management company of «BMC» holding for two days of current week within the evaluation of BSW as a finalist of competition for CIS Prize for advances in product and services quality field (the second stage of the competition).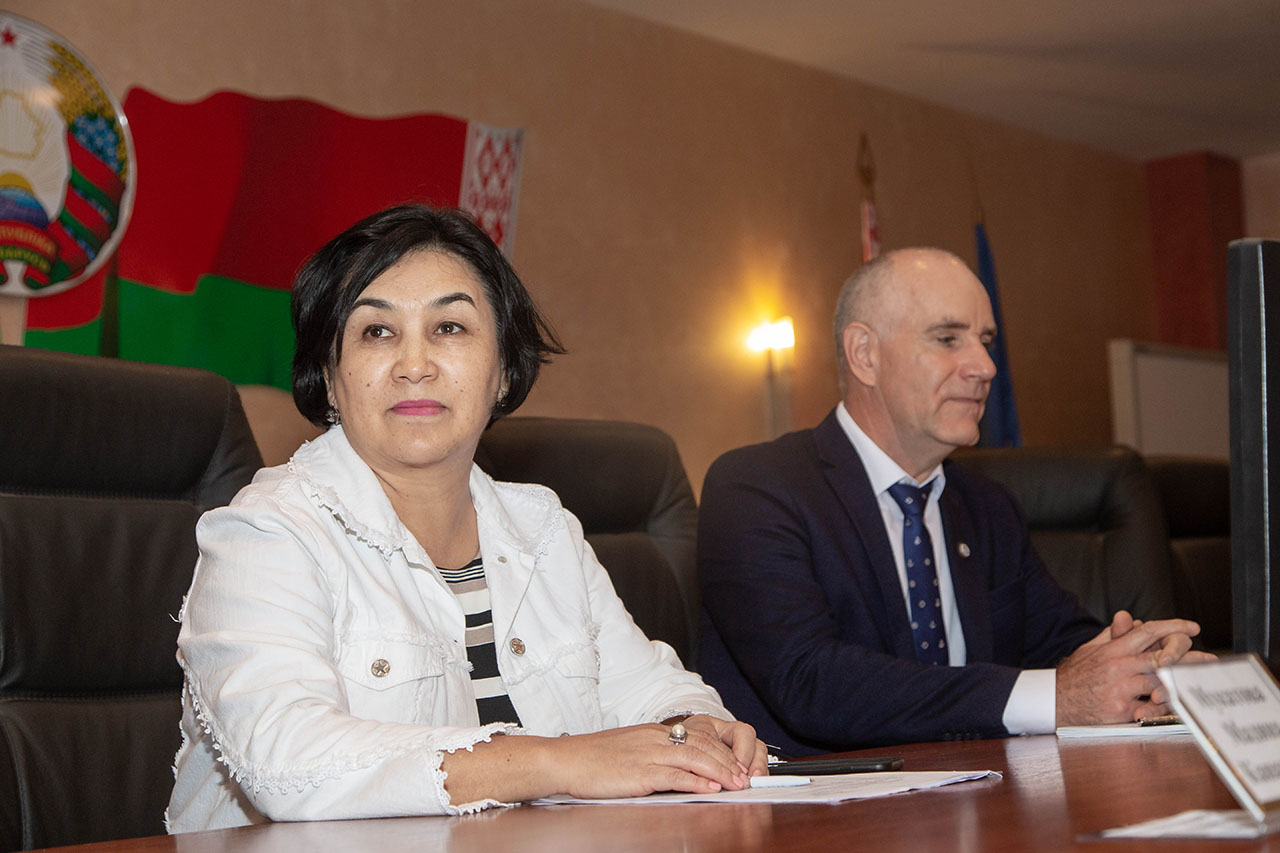 The target of experts – Madina Mukatova, 1st category expert of Social Initiatives Department of National chamber of entrepreneurs of the Republic of Kazakhstan 'Atameken' and Sergey Chertov, head of Lipetsk Innovation Management Center (RF) – was to confirm the information which was provided earlier by the plant in the competitor report for CIS prize (1st stage of competition).
The program of experts visit at BMZ was very busy. In addition to a study tour of the plant they held a number of meetings with managers and communicated with the staff. Among the issues of interest were corporate culture, development of a strategy, mission, visions, values, ethical standards as well as goals in various areas of activity, determination of areas for improving management systems and organization activities, results for business and society.
During the expert assessment the emphasis was on confirming the implementation of such Prize Model criteria as "Leadership", "Personnel", "Partnership and Resources", "Processes" at all levels of the plant.
— "This is not the first time that BSW takes part in CIS competition in the field of quality and each time you confirm that you are the best in your practice not only in Belarus but also you occupy leading positions in CIS metallurgy. I was already at the plant in 2011 and I can say that a great modernization has taken place here. You have developed your own development strategy, there is a clear understanding of your mission and very qualified personnel", Madina Mukatova said at the end of her work.
Experts will provide their report to competition jury in the near future. The results of the competition will be announced at the beginning of 2020 at meeting of the CIS Interstate Council.
As we said before BSW takes part in competition for CIS Prize for advances in quality field not for the first time. BSW became a winner already in 2007 and in 2011. BSW was also a winner of numerous competitions in the field of quality at national level.