BSW was given Government Prize for good achievement in the field of quality
On the 24th of April Prime Minister of Belarus Sergey Rumas presented awards to the winners of the competition for the Government award for achievements in the field of quality in 2018. OJSC «BSW – management company of «BMC» holding is also among the organizations that confirmed the title of laureate of prestigious award.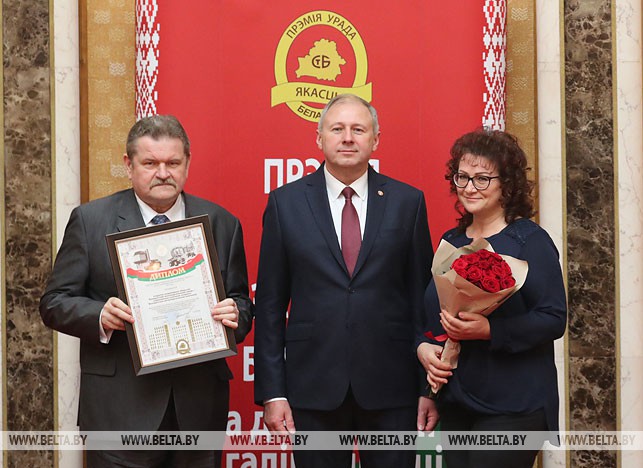 It should be noted that Belorussian Steel Works was first given this award in 2001 and confirms the honorary degree for the fifth time what is followed by hard and regular work in the field of quality management system.
According to the results of the competition BSW was also given a special award in 'Leading' nomination for its contribution to the achievement of sustainable success of the organization.