Veiws 1763
The plant team "Everyone in Steel" reached the final International League of Club of the Funny and Inventive People
According to the results of the first 1/2, which took place on October 19, the Club of the Funny and Inventive People team of the Byelorussian metallurgical plant "Everyone in Steel" reached the final of The international League. By the amount of scores in the overall standings metallurgists took a second place, beating competitors from St. Petersburg, Minsk, Vladivostok, Vladimir and Ulyanovsk.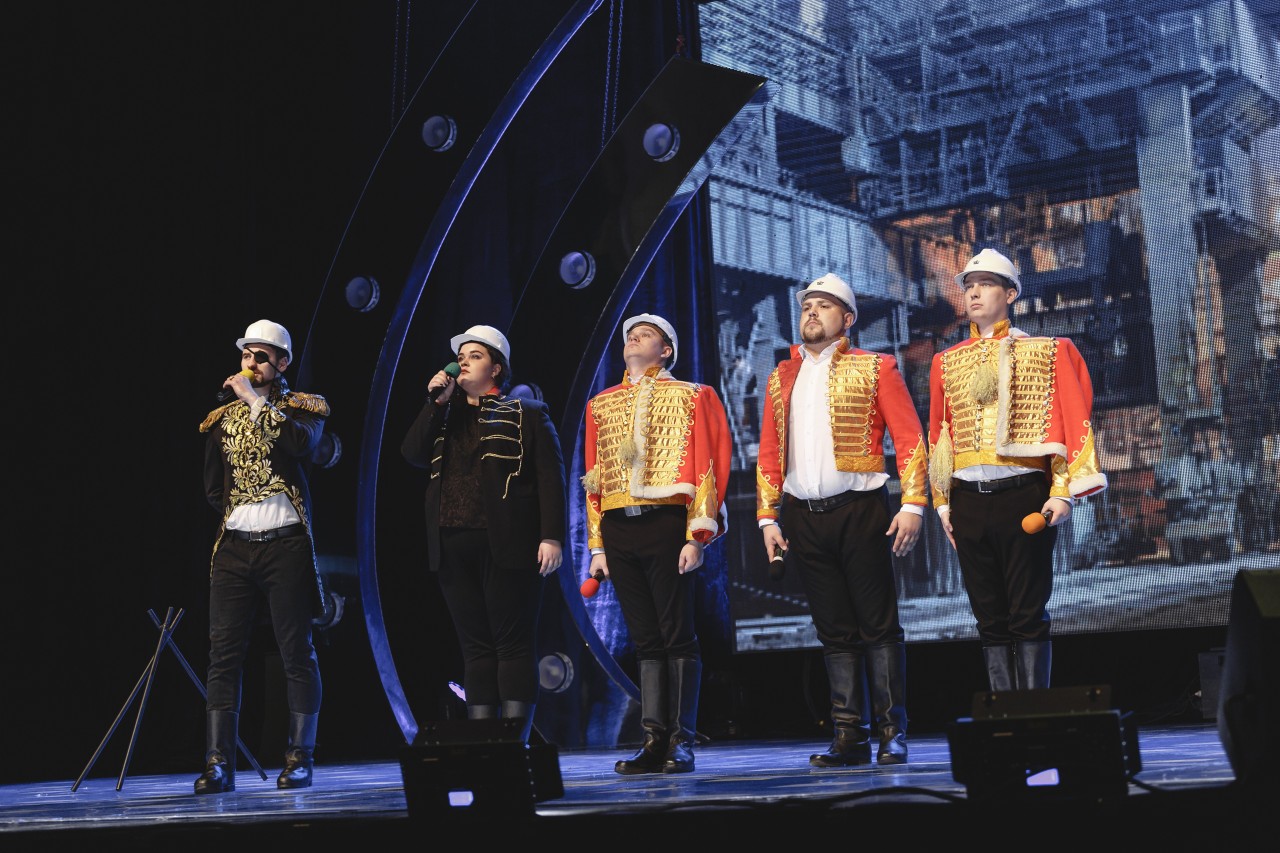 A semi-final of the International League gathered 7 teams in Minsk: "Selivanova Family" (Ulyanovsk), "TT. The University team ITMO" (Saint-Petersburg), " Turing Children" (Minsk, BSU), "G-Drive" (The team of "Gazprom Neft", Moscow), "Charge" (Vladimir), "Everyone In Steel" (BMZ, Zhlobin) and "Cocoa cocoa" (Vladivostok).
Plant players of Club of the Funny and Inventive People worked well at the greeting, from the start confidently declaring their claims to leadership. At the triathlon the workers led the audience in awe of delight, they were the only one who had received the maximum rating of the jury. With its metallurgical ballad, the team kept a high level in the vocal performance, sharing the palm with the "G-Drive", which due to a more confident greeting and took the overall first place. "Everyone in Steel" with a margin of two points from the third place received a guaranteed ticket to the final. It will be held on December 2.
Plant team " Everyone in Steel" in February this year celebrated its 5th anniversary from the date of Foundation. During its existence, it has repeatedly become a winner or prize-winner of the regional leagues of the Club of the Funny and Inventive People, a member of the international festival of Club of the Funny and Inventive People team in Sochi. In 2017, metallurgists won the Cup of the Interregional League of MC KVN "KVN.BEL" and became Champions of the Republic of Belarus.
As noted by the permanent team captain Andrey Ananchikov, their success is largely due to the active youth policy of the company, which stimulates and encourages the development of creative potential of employees, as well as personal support of the management and trade Union Committee of the BMZ.