Veiws 2094
The Wire Plants of BMZ reached a new production result
The Zhlobin metallurgists have reached one more significant production result: the solemn shipment of 1 700 000 t of steel cord was held on September, 2017. Just such volume of advanced technology products was produced by BMZ Wire Plants since their output (Wire Plant-1 – 1987, Wire Plant-2 - 1991 ).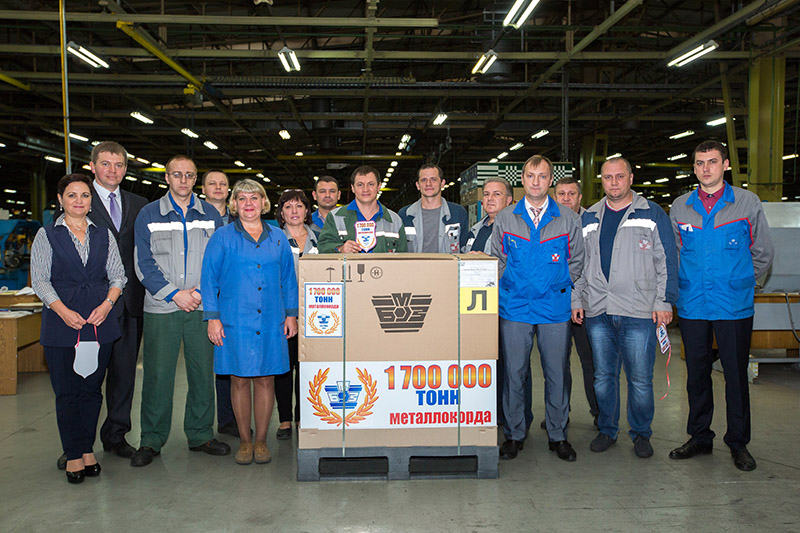 The anniversary steel cord (12l20/175НТ construction) was delivered to the company "Cordiant" for BMZ old customer Yaroslavl Tyre Works.
It should be noted that the Wire Plant-1 will celebrate its thirtieth anniversary on November 21, 2017. This day is a significant date for BMZ and considered as the birthday of Byelorussian steel cord that became one of the enterprise's main business cards in the world market.