Veiws 2311
50 million t of Byelorussian steel were produced!
On September 4, 2017 Byelorussian Steel Works has reached a significant production result – the 50-millionth tonne of steel has been smelted. The steel that has been produced for 33 years in Zhlobin would be enough to manufacture 6849 Eiffel Towers or 833 163-storey skyscrapers "Burj Khalifa". In order to provide transportation of such steel volume 111 111 BELAZ mining dump trucks of heavy-duty with 450t load capacity would be needed, the 1 655 km long chain would be lined up from these trucks that makes the distance from BMZ to Amsterdam.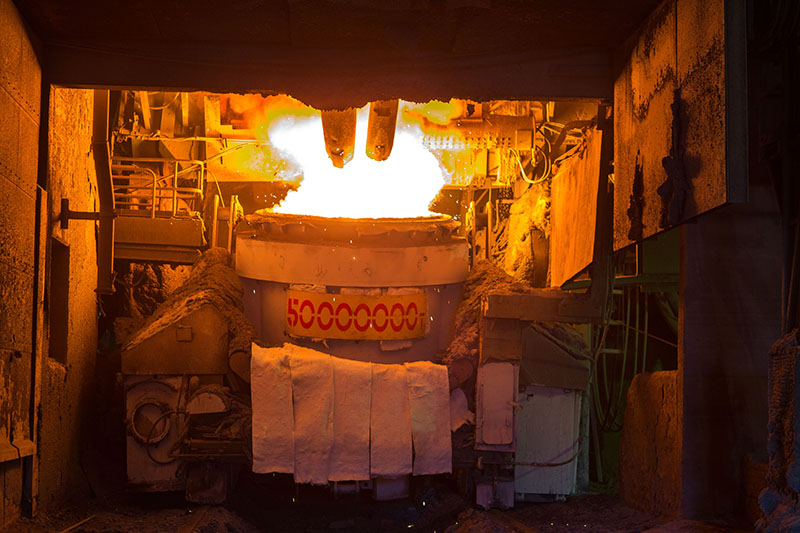 The anniversary rank was given to high- carbon wire rod Grade C72D that the team-4 under the direction of the Deputy Shiftman Sergei Vatchenko and Foreman Nikolai Timoshenko has produced at EAF-3. After processing this steel will be delivered to European customers.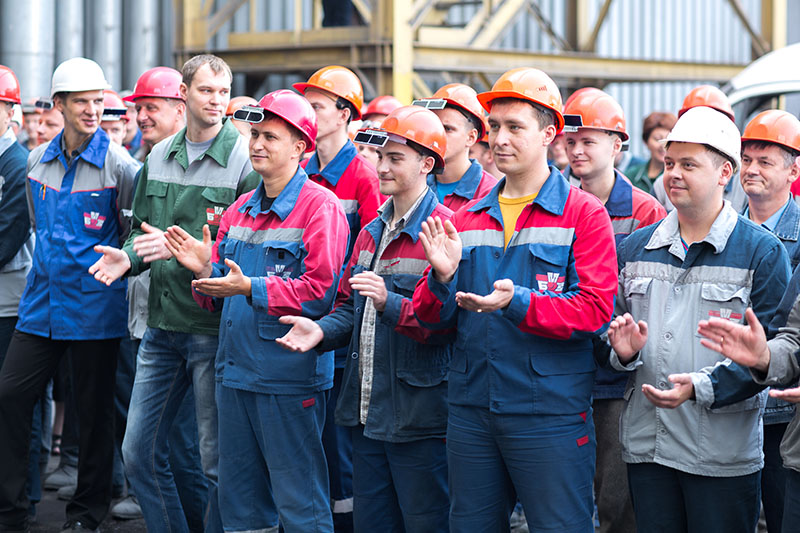 It should be noted that year after year the "anniversary" tonnes were reached more quickly owing to the conducted modernization. So, the 20-millionth tonne was produced in 2004, the 25 millionth tonne – in 2007, the 40-millionth one – at the beginning of 2013 and the present 50-millionth record – in 2017 (10 million t of steel for 4,5 years!). In general, the initial furnace designed capacities increased two and a half times due to modernization and correct organization of production. Meanwhile, the BMZ production volume and product range increased and the quality improved. The last years the enterprise has developed 550 steel grade modifications that allowed to expand greatly the product range with further processing.
BMZ has shipped the products to115 countries within its history. The steel products of BMZ are in foundations of such well-known facilities as the Cathedral of Christ the Savior in Moscow, National Library of Belarus, Moscow International Business Center "Moscow- City", Heathrow airport terminals, Olympic facilities in London and Sochi etc.