Outside diameter, mm
Allowed deviation of manufacturing accuracy
extended
common
up to 50 inclusive
±0.5 mm
±0.5 mm
over 50 to 168,3
±0.8 mm
1%
Wall thickness, mm
Allowed deviation of manufacturing accuracy
extended
common
up to 15 inclusive
±12.5%
+ 12.5
-15.0%
over 15 to 25
+10.0%
-12.5%
±12.5%
Steel grade
Tensile strength, MPa
Yield strength, MPa
Relative elongation, %
not less then
10
353
216
24
20
412
245
21
35
510
294
17
45
588
323
14
40Х
657
-
9
15ХМ
431
225
21
Pipes are supplied in hex-shaped bundles (weight not above 5,0 t) with robust steel strapping in at least 8 points with horizontal separation of bundles. Every bundle has two steel or textile handling loose strapping for multiple lifting.
Bundle size: 300x260 mm - 700x610 mm.
Every bundle has 2 grafiplast labels, specifying the following in English:
country of origin;
producer's trade mark;
size, ODxWTH, mm;
length, m;
standard;
contract №;
type of pipe;
steel grade;
heat№;
batch №;
bundle №;
number of pipes in a bundle;
total length of pipes in a bundle (actual), m;
bundle net weight, kg;
destination country;
when needed - additional marking.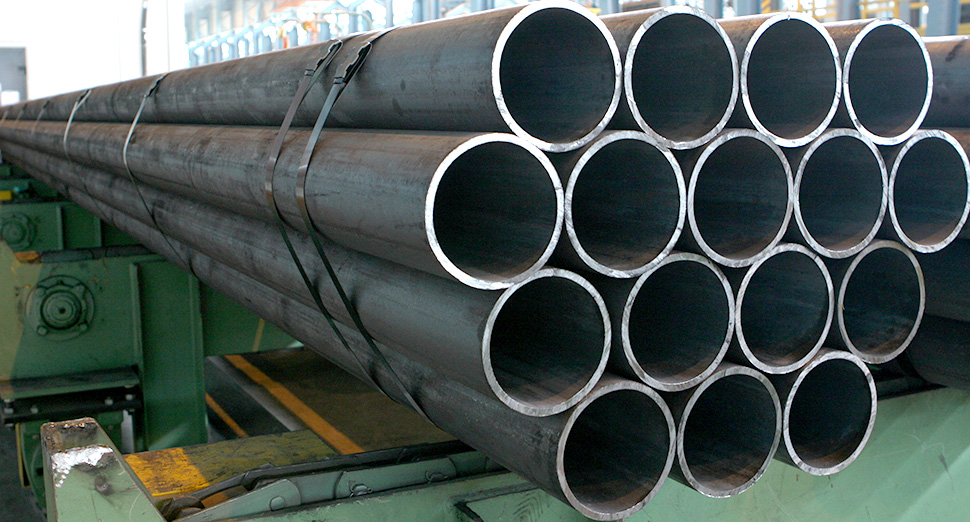 Presented documents
Invoice.
Certificate of origin.
Bill of lading.
Mill's Test Certificate according to 3.1 DIN EN 10204:2005-01, according to 3.2 DIN EN 10204:2005-01.
Packing list.
CMR.